Happy Spring!!
Days are longer and the sun while playing hide and seek these days is definitely warmer!  So many things to look forward to in the next couple of months.  Check out all my news and the amazing give away too!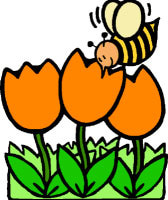 Singing with Sylvia Classes
Starting Wednesday, May 8th, 15th, 22nd & June 4th
We had a lovely time at the first session and the class was full!!   The last session is starting on May 8th.  We are skipping one day in May, because I'll be gone, so the 4th week is in June.  I encourage you to bring the whole family, babies, toddlers, moms & grandmas.  There are a few spots left for the Mom & Baby and the Mom & Tot.  Check out all the info in the poster below!  I will be offering these classes again next year too!
Regina Concert May 9th CANCELLED
So disappointed to have had to cancel my concerts in Regina.  Renovations at the Museum were going to be underway to remove asbestos from the theatre.  There was no timeline, but equipment was arriving.  I decided to bow out early with time to let people know instead of having to cancel closer to the event.  I do hope to get to Regina sometime during the summer to sing with all my friends there!  I will be back in the fall though for sure!
Thursday May 15th (Saskatoon) @ 10:30am
Excited to be going to sing at this great space with so many preschoolers and their parents & caregivers!  There is a fee to come in to the playgroup.  $5, for one child.  Adults Free.  It is a wonderful big area, with loads and loads of toys.  Lots of families attend.  My concert will occur on one of the soccer fields.  I will be giving away CD's to people who sign up for my  NEWSLETTER and attend the concert.  Please share this information with any friends you have with children that might be able to attend.  The CD's will be given out on that day, so you do have to come to get it.
Kindersley & Prince Albert!
I am coming out to do shows in Kindersley (June 17th) and Prince Albert (June 26th) and would love to do a couple of school shows while I am there.  Please have  your child's preschool, daycare or school contact me if they would be interested in a show.  I am able to offer a great price to them since I am coming anyways!  If you would prefer you could give me a contact number and I could contact them myself.    
Sylvia  306.493.2955 or  frodo@sasktel.net
Daycares/Preschools/Classroom Teachers
CD GIVE AWAY………yup you heard it here!  I would love to connect with daycares, preschools and classrooms all over Canada.  They just need to sign up for my newsletter and tell me who they are and where they are and I'll send them a CD.  I will deliver the CD's in the Saskatoon area and probably stop in for a visit and a song or two.  Spread the word.  But wait there's more!
I'm not performing at the Saskatoon Libraries this summer, so I won't get to sing with lots of my daycare friends.  I'm offering a special Concert Price for the months of  
July & August.  $200 + GST for a 30 minute show

.  This offer is good for weekdays only. I'm happy to come to daycares outside of Saskatoon as well, but there will be an extra charge for travel.   Email me: frodo@sasktel.net or Call Sylvia 493-2955
May/June Sylvia Events
Singing with Sylvia Classes                          Starting May 7th            Saskatoon, SK.
Saskatoon Soccer Centre Concert            May 15th @ 10:30am     Saskatoon, SK.
St. Maria Goretti Family Event                 May 22nd                           Saskatoon, SK.
Perdue Daycare, Family Day                      May 24th                            Perdue, SK.
Northern Alberta Children's Festival     May 27th-31st                   St. Albert, AB.
Leader Wild West Daze                                 June 14th                          Leader, SK.
North Battleford Children's Festival      June 6th                              North
                                                                                                                               Battleford, SK.
John M.  Cuelenaere Library                      June 26th @ 4pm           Prince Albert,
                                                                                                                               SK.
La Ronge Children's Festival                      July 1st                               La Ronge, SK.

Summer Fun
I've got some ideas for impromptu concerts this summer around the saskatoon area, and  I'll also be doing a few more videos with new songs & action rhymes so stay tuned!  If you haven't been to my You Tube Channel, you'll find it

HERE

, subscribe to my channel and you won't miss any new videos.  My Face Book Page is

HERE

, and it's another way to stay up to date on what I'm up to.
CONCERT GIVE AWAY!!!!!
Whaaaaaat!  Crazy Right?!  But it's true,  I'm going to give away a 30 minute concert to someone in Saskatchewan.  If you are in the Saskatoon area you are set, if you live outside of Saskatoon you can still win, but you will have to pay my travel fee.  Open to families, daycares, preschools, schools, groups, businesses.  How do we enter you ask?
Facebook
2. Share the event and post 'I'm a good sharer' on the event page
Email
1. Send me an Email with 'ORANGE' in the Subject and you'll be entered
2.  If you are not signed up for my Newsletter, sign up HERE, Put where you live and Orange in the message box and you'll be entered.
3. Send the information/Newsletter link to 5 friends and  cc me on it and you'll be entered again.  PS. I will NOT use their email addresses, I just want to know it's been done. : )  Enter as many times as you like on this one, just used different friends!
4.  Watch for other opportunities that might pop up over the next couple of months.
Get all your friends and neighbours, family & members to do the same and you could be the lucky winners of a
FREE Sylvia Concert, to be used by September 30th.  
DRAW DATE: July 15th
Have a great Spring Everyone,
here's a little Video to keep you smilin'  
See you Soon Baboons!